SeedX Launches Complete Decentralized Exchange on Binance Smart Chain
SeedX is an established crypto platform. Recently, the company is pleased to announce its latest progress with the launch of its new services.
SeedX, a decentralized exchange (DEX) developed on Binance Smart Chain (BSC), has announced the official launch of its complete platform. Seedx provides traders with a unique method for trading and swapping digital assets without any minimum liquidity protocol requirements.
The new tokens of SeedX can be listed without needing a minimum amount of liquidity. The platform's goal is to offer stablecoin and altcoin consumers safe, yield-enhancing solutions, allowing them to earn significant returns relative to their risk through different Exchange Token Listings.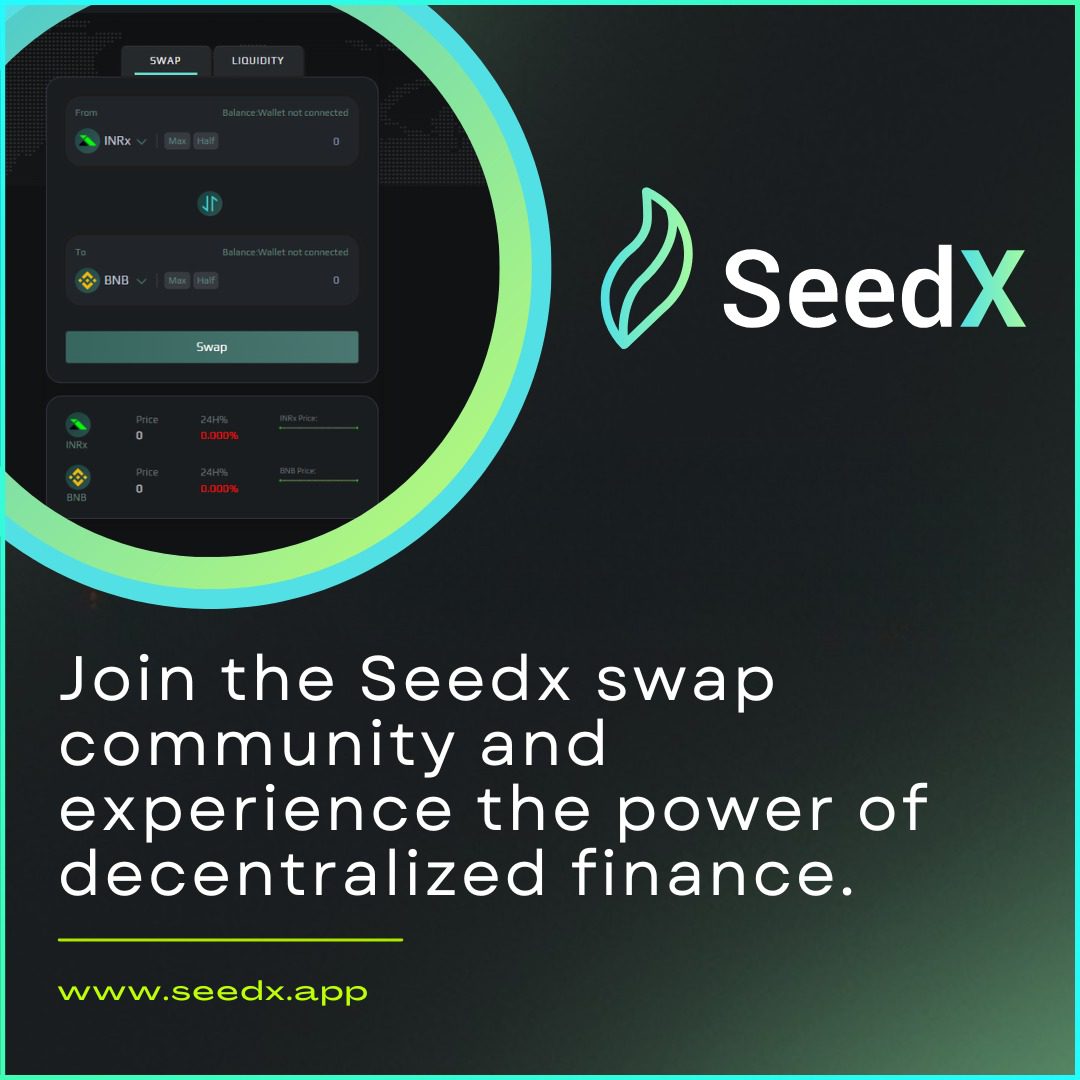 SeedX also organizes Token AcceleRaytor Program, an initiative aimed at driving the development of the BSC ecosystem. AcceleRaytor offers members of the project community and the SeedX community an opportunity to participate in thoroughly verified token offerings. It serves as a decentralized launching pad for new businesses seeking to raise funding and generate early liquidity in a decentralized and interoperable manner. Interested parties can contribute to one or more "pools" at the beginning of the offering to participate in an AcceleRaytor launch. In exchange for their contributions, participants receive a share in the project's tokens.
To provide traders with instantaneous trades, pooled liquidity, and innovative yield-generating features, SeedX uses a combination of limit and market Decentralized order books exchange. Its Best Price Swaps feature calculates whether users will get a better deal by swapping within a liquidity pool or via the Seedx order book.
Furthermore, SeedX is modernizing the Decentralized Airdrop distribution process by providing a Decentralized Dropzone platform that guarantees secure and fair delivery, complete with a counter feature. Users can utilize this platform to promote their projects through Airdrop distribution on a first come, first-serve basis. Additionally, SeedX allows Airdrop distributors to modify their terms and conditions only at the time of submission, ensuring transparency and fairness throughout the process.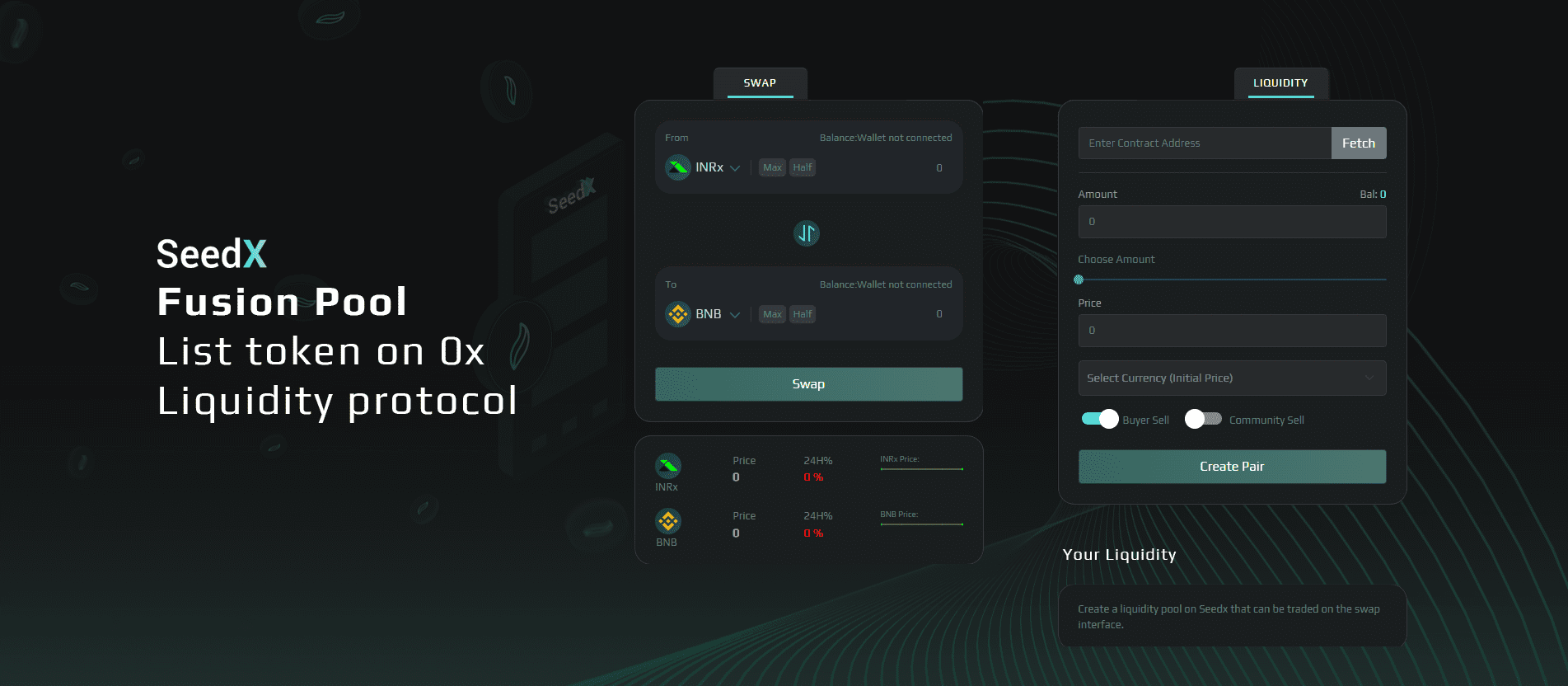 In addition to that, SeedX offers various features, such as token trading and swapping, staking, scratch rewards, and more. Additionally, SeedX enables projects to quickly establish token liquidity by creating a permissionless FusionSwap and pool on the platform.
SeedX is built on Binance Smart Chain, which offers lightning-fast transaction rates of up to 300 per second, low-cost transaction fees of less than $0.01 per transaction, and short block times of 400ms. SeedX believes BSC's vision will fuel De-Fi's growth.
The company thrives to be a governance token as well, and the platform is committed to developing a governance strategy as part of its overall goal.
About the Company – SeedX
SeedX is a decentralized exchange built on the Binance Smart Chain that provides traders with a new method of swapping and trading tokens. It offers a range of features such as pooled liquidity, innovative yield-generating solutions, limit and market order book, and a scratch reward system. Users can trade and swap tokens quickly using the swap function or access more complex trading options through the DEX interface.
For more information about Seedx and its features, please visit the following links:
Media Details:
Company Name: SeedX