NKCL Classic(NKCLC) consecutively listed on Bittrex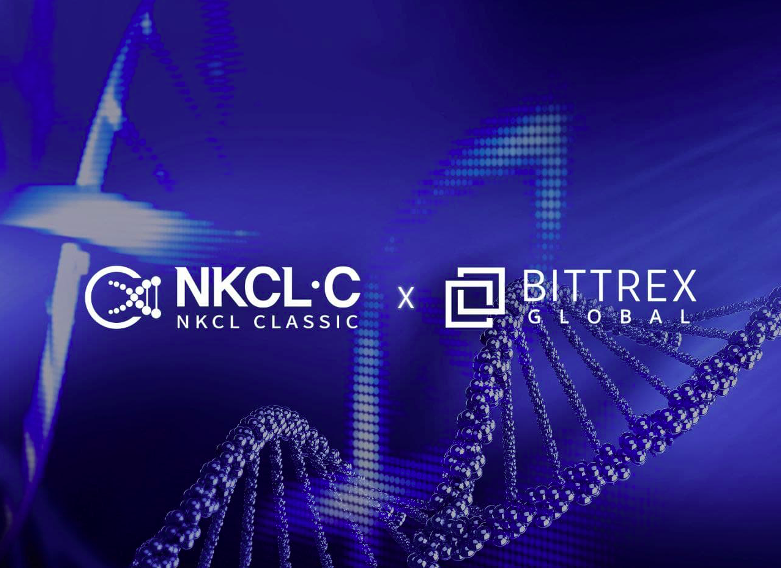 NKCL Classic Foundation announced that NKCL Classic was listed on Bittrex Global Exchange today. On November 4th, at 8 AM, the wallet was opened at Bittrex Exchange and NKCLC/USDT pair trading is available from today.
The NKCL Classic project is building a personalized bio- big data platform and NKCL Bio-blockchain, which all based on blockchain technology. NKCL Classic signed a system contract with the Korean Bio Incorporate, NKCL Bio Group Inc., and it records and operates the cultivation history, usage history and clinical results of NK Immune cell automated cultivation proceed by NKCL Bio Group on blockchain.
NKCL Classic is the first brand token of NKCL platform. Brand token is the payment method of brand or each business field. Not only NKCL Classic will be used as the payment method on NKCL platform of NK Cell treatment official hospital, anti-cancer center, anti-aging center, and various on and offline shopping malls etc., but also will be used on GMP Automated Cultivation System and will provide discounts and promotions.
Bittrex Exchange is the largest exchange in size located in Seattle, USA. From 2017 to 2019, Upbit collaborated with Bittrex. Upbit received liquidity of listed coin and operated. This proves Bittrex strictly carries out legal and technical verification of cryptocurrency before listing and operates its servers stable. Also, because it provides excellent convenience with platform UI optimization, Bittrex has number of users from various nations worldwide including Korea.
An official from NKCL Classic delivered that "NKCL Classic listing would not the end with 2 to 3 exchanges, but planning to listing on 10 and more exchanges including global major exchange." Moreover, he also delivered a blueprint for the establishment of NK Human Immunization Center of NKCL Bio Group Inc.
NKCL Bio Group Inc., which signed a system contract with NKCL Classic, is planning to open 'NK Human Immunization Center' in January 2022, in corporation with hospitals in Dongtan city.
In the NK Human Immunization Center, Immunization Center, Immune Treatment Center, Immune Drug Store, and Immune Café will be stored and will proceed Immune Care Platform business by providing each immune service.
In the first half of 2022, the 'Global Immune Care Center' will be opened in Yeongjong Island at the era of 'With Corona,' fully prepared to attract foreign patients who visit Korea for immune treatment purpose.
In 2020, NKCL Bio Group Inc. purchased 10 rooms of 'Premium Blue Ocean 3rd Residence Hotel,' and "using those to provide comfort and safe concierge services for foreign patients when visiting Korea," a NKCL Overseas Marketing official said.